TL;DR: Bulk-buy, use crypto or wire, communicate clearly, go for group shows
Much as we like the free fun of public chat rooms we know that ultimately the good stuff has a cost involved. Although sunshine and titties at the topless beach might be free, there really isn't any such thing as a free lunch.
Getting the most out of the money you spend on camgirls requires understanding how the finances of camming work.
This article explains how the money side of camming works, and how to maximize what you get for your hard-earned dollar.
Why money for camgirls?
Aren't they all exhibitionists doing it for fun? Well, no. Since the early days of JennyCam very few of the camgirls are literal exhibitionists, even if we might start off like that the truth is that being on cam regularly is a time-consuming business and everybody has to pay their bills.
Camgirls are not there for their health but are broadcasting to entertain you as their job. That means they need some income, and the money comes from you, but via the cam site.
Maximizing the value of your tokens
To make sure that the cam girl is getting what's fair for her you want to make sure that you make the most of the money you spend at each cam site. And the easiest way to do that is by ensuring you are getting good value with each token. In this article, I'll explain in more detail how tokens and credits work, and how you can not only maximize the value you get from them but also ensure the camgirl knows she has been fairly treated.
Think of this as being "FairTrade" for cam girls. Yes, it isn't just Colombian coffee farmers who should get value for what they do, but the Colombian cam girls as well.
Understanding the Token Economy on Cam Sites
What is a token anyway? A token or "credit" at a cam site is a bit like the fairground tokens or casino chips.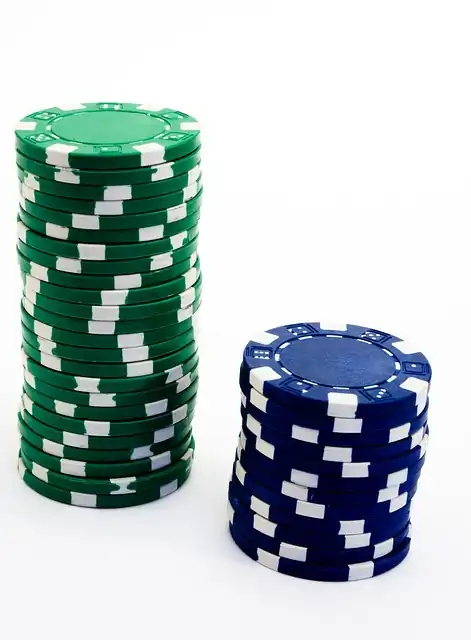 They are a way to hold value and spend money without it seeming "too real". Obviously, that is a way to make you spend more but it also is a good way for the business, in this case the cam site, to make sure they can control their cash flow.
Not all cam sites use tokens, a few like Streamate, simply charge you in $ for the services you require. But token sites are the common state these days and are a way for you to transfer money from your pocket to their camgirl's hands.
How tokens work on cam sites
How does it break down?
It works something like this:
You buy some "tokens" or "credits" at a cam site using your Credit Card or other payment.
That makes a balance at the cam site which they track and keep on their database.
When you see a girl you like and want to spend some money on her you tip or take her private, and the cam site moves some of the credits from your account to hers.
Then later on when she wants to cash out she will take the credits in her account and exchange them for real money, minus the site's cut.
There is another, optional step for many girls.
If they are working for a "cam studio" then the money goes into the studio account first, then the studio pays the girl.
As you can see there are many steps, and at each step, someone takes a cut. That's how it works, but it does mean the money you spend is not the same as what she receives.
Each cam site is different but a typical breakdown works something like this.
If you spend $100 on your card, the card processor takes 2.5%
The cam site receives $97.50.
Tokens are transferred to the cam girl, but they are worth only 50% of what you put in.
She cashes out and gets $50 for the tokens that you spent $100 buying.
If she works for a studio then they get the $50 and the studio pays the girls. Typically a studio takes a cut of 20% to 50%.
That leaves the camgirl working at a studio with $25 to $40 for the $100 you spent.
Benefits of using tokens
While this sounds unfair, there are benefits to the token system:
Anonymity – Many people want anonymity when spending money on adult content. Tokens allow that.
Convenience – Buying tokens in bulk and spending them is more convenient than paying for each show.
Control – Sites can control the token supply and balance the supply and demand.
Safety – Sites ensure models get paid by holding the tokens until they cash out.
Given there is no way to just stuff your cash into your computer and have it pop out of hers, then some sort of intermediate system is going to exist, and at the moment tokens and credits are there best there is.
Popular cam sites that use tokens or credits
Some of the most popular cam sites that use tokens or credits include:
A few sites don't use tokens or credits and just charge money directly:
Tips for Maximizing Tokens
Tokens are always purchased in packages, and knowing your way around the different pack sizes makes a big difference to getting the best out of them.
Tokens are cheaper when you buy larger packages at MyFreeCams
Here are some basic tips for choosing packages.
Buy the biggest package you can afford. Although not all cam sites give you discounts for larger purchases, most do. The larger packages can offer better value for money, with tokens costing less per token. Do the arithmetic to see what makes sense for you.
Try out different payment methods. Some cam sites prefer particular types of payment and give you a better per-token rate when you pay by wire, or by cryptocurrency. Look for the best deal by dividing the cost by the number of tokens you will get.
Look out for promotions. Once you have signed up with a free account cam sites will let you know about their promotions. Often they are seasonal things like 25% off in summer and things like that. This can be a great way to maximize your tokens. Buy when they are cheap, and spend them when you need to.
If you travel around internationally or use a VPN to "be" in different countries, then look out for the different payment methods available. For example, if you are in Europe you will see choices such as SEPA Instant that are popular for European cam girls. These methods may not even be shown on the checkout page when you are in the US. These different payment types can give you different token rates.
Consider buying tokens from several different sites, not just one. While it can be convenient to keep all your tokens in one place, buying from multiple sites means you can take advantage of the different promotions and payment options. Many cam girls "split cam" and broadcast on multiple sites at the same time, so you will find your favorite not only on Chaturbate for example but also on Stripchat.
Use the free token offers, but if they are for your initial purchase only then make a big purchase to get the best benefit. Some sites will offer you a large number of free tokens when you sign up, but these offers are often only for your very first purchase. So if you can afford it, buy a large package when you first sign up to maximize the value of the deal.
Using tokens to interact with performers
Once you have your tokens you want to get the most benefit for yourself when you use them. Let's start by reviewing how you can use tokens to get what you want from the cam girls.
Building relationships with performers
Some people like to browse around and continually visit new models, however, most people like to build up a relationship with particular cam girls they like. This has advantages for both the model and their fans and is another way to maximize what you get for your tokens.
Firstly it means that the cam girl is liable to know what sort of performance you want to see. Secondly, fans are more likely to know what sort of things she is willing and happy to do. Each person has their own sexual preferences which are perfectly natural, and one of the great things about camming is being able to match up with someone who is ok with your particular preference. You will most likely see more beautiful models doing the kind of things you like if you take time out to set up these long-lasting relationships with them.
Though cam sites are not social networking websites, nor are they dating sites, that doesn't mean you can make online friends and establish a long-term virtual relatinoship.
Regular tipping or taking girls private frequently lets you build up that kind of connection. Cam girls follow viewers as well and the more frequent you tip, the closer you'll be to getting more followers and mutual connections.
Don't just go into a chat room and, well, "chat" but never do anything else. After a while, you'll get branded as a time-waster and then you will have lost your chance for a good reputation as a tipper. First impressions count! Don't just go into a room doing absolutely nothing for 25 minutes and then expect the girl to respond in a friendly way.
Instead say "Hi" and greet the girl when you first enter her room. If you consider her someone you want to spend time with then tip her right away, it doesn't have to be a lot for a first tip but at least enough to show you are serious.
Then, once you have her attention, tell her what you are interested in and why you think she might be the one for you. If what you want matches up with what she is providing then you have a chance of a great show and the beginning of an ongoing cyber relationship.
A good online relationship with a cam girl takes directness and good communication. Be a regular in her room, but a paying regular and not a timewaster.
When you have a good relationship with a cam girl you will get the maximum out of your tokens because there won't be any wasted time over misunderstandings. The biggest time-wasters are when you are uncommunicative and the girl sees that you are a time-waster and starts to ignore you.
Negotiating private shows
A private show with a cam girl is a treat and a great way to enjoy yourself, but it only works well if the show goes just the way you want it to. Cam girls are entertainers and providers and they also want it to work well for you, but at the same time, they can't read your mind, nor is every cam girl willing to do everything.
Therefore negotiating what will happen in a private show is crucial to happiness for both parties. Make sure you communicate before a private show, or if you want to jump straight in then do this right at the beginning of the show.
Be sure to explain clearly what you're looking for in a private show. If you want the girl to dress up in the right outfit then say so. If you want her to take things slowly then say so. Conversely, if you would like her to get down to it right away then that is something you can say as well.
Don't be vague and say "I love everything about your show" or, "I think you are very attractive". These generic statements do not help at all. Nor should you say "Just do anything you want" because that is far too vague.
Instead, make specific statements such as "I want you to masturbate in front of me". Or "I want you to tease me with a blow job on a dildo." These kinds of statements are actionable and allow the cam girl to feel that she is doing what you want.
Remember, you don't have to let it be random. Maybe she decides she likes you just as much as you do, or maybe she has nothing she wants. Either way, win-win is the goal of a private show and that comes from being specific about what you like.
Using tips and games to increase token value
Many cam girls run tip-based games that let you tip a small amount, and use that in the game to get something you want. It could be a spin-the-wheel lottery or a contribution to a goal where others chip-in as well to get the show you all like.
The downside of these games is that you don't always win what you wanted. As a form of gambling, they are also there to encourage you to spend. As for goals, the downside is that unless others contribute as well you may never reach the goal, or not before you have lost interest and moved elsewhere. But sometimes other viewer's contributions add up quickly and the show will get started. That is also a bit of a gamble but if you are a regular in her room you'll know if her tip goals are reasonable and how long it will take.
You also get the option of being that tipper who finally pushes the total over the goal, and gets some appreciation from the model for that. Spending your tokens wisely on that last tip towards a goal will help to get you remembered!
Understand the difference between tips and privates.
A private show is when you spend your tokens per minute to get her full attention. Any cam girl who knows what she is doing will make sure that you have an engaging show that keeps you happy. Sometimes people are worried that the model will artificially drag things out to make the show last longer so she has higher earnings, like a taxi driver taking a long route around town to hike up the fare, but though such cases do exist you won't find this sort of behavior in an established camgirl. They know that only by providing a good value-for-money show will they get you back as a repeat customer, and that is where the long-term good business is for them.
Tips on the other hand are all about quick things that she can do to please you. Particularly with "tip menus" the whole idea of cam girl tipping is a little different from a tip to your server at a restaurant or cafe. It is closer to being a payment, but still not quite. Remember that when tipping, even from the menu, are you merely making a request.
So in both private shows and tipping shows, you must ensure that the cam girl is happy to provide you with the service that you want. It shows confidence and is a good start to tip first, or start a private first, but only if you can afford to accept if it doesn't go your way. If you need to be sure, then ask first.
Popular token games and their benefits
As well as tips and privates some cam girls also play various token games. Just like fairground games, these are designed to separate you from your money, but with some fun involved. While they may appear to be gambling of a sort the real purpose of them is to encourage you to spend more.
Whether you are interested in playing is up to you, but variations on "spin the bottle", for a price, can be good fun if the cam girl includes some popular prizes, and is a good sport about providing them. In a typical public room they can help to create a party atmosphere, provided everybody is involved.
A typical game lets you use tips to buy a ticket, or chance, at the game and then you win some random prize. It might be just an air kiss or it might be a full-on dildo show, or anything in between!
Advanced Strategies for Maximizing Tokens
Tokens can often also be used to get special favors from cam girls. They may sell access to their private SnapChat or Telegram channels for a flat or monthly fee charged in tokens. Although those things are then outside the cam site they are allowed in ost places, as long as the payment is via tokens or credits.
Buy picture sets or videos of your favorite performers with tokens, which means that you get to keep the images you like forever. When you take a cam girl private you normally get a recording of the show to keep, though this varies from girl to girl and site to site, so do check beforehand if that is important to you.
Collaborating with other users
Several sites allow group shows, and while these are not common except at Streamate they do mean that several viewers can join together in order to get together in a semi-private show and have a bit of fun. Some of the benefits of this are that it means that if you want to see a real show but don't mind sharing with others, you can get into a show for a fraction of the cost of having a private, and without waiting for a model in the free chat room to reach her goal.
Some sites like to have "parties" along different themes, Camcontacts always has a Valentine's Day party for example, while Summer promo events at Bongacams can get you cheaper tokens, and Stripchat does regular discount deals for the seasons. XLovecams, which normally has no nudity in free chat lets girls go topless for free on Mondays.
Sign up for different sites so that you get involved in their promotions in advance and can get the best value out of your tokens. You can get some discounted payments in advance and you'll get a bigger value in tokens from the site than if you paid right away or put in a credit card and let the site process the card details on your behalf.
Putting it all together for the most for your tokens
Buying tokens cheaply, which normally means in bulk or at least with a cost-effective payment method such as Bitcoin at Chaturbate, and then making sure you have communicated clearly with any cam girl you are interested in before tipping or going private, all makes for the most maximal use of your tokens, and hence your money.
A great mix of techniques helps balance the tokens and their value for you. They allow you to purchase cheaply with tokens or buy a subscription that you can access whenever you like or mix and match if you prefer.
Make sure you take the free sign-up offers and create accounts so that you can get the best out of each site.