Have you finally found that Bitcoin you mined yourself on your PC in 2010 when it was worth nothing and could be created in a few hours on an ordinary PC?
"We see a 4x time increase in the number of transactions and sales value with Cryptos done from the beginning of the year 2020"

Max Bennet, VP of New Media, Stripchat.
Now is the time to spend your coins on some Cam Girls, but which site gets you the best value for your coin?
Read on to find out your options for Bitcoin Cam Girls!
If you have some Bitcoins in your wallet, then here are 12 places where you can get a lot of value out of it !
Never mind trading it in for fiat, instead spend it on a camgirl who will appreciate it more, and give you a lot more for your bits as well.
What about other Crypto currencies?
Many sites that accept Bitcoin do so via gateways that also accept other currencies, but honestly for most of the world Bitcoin is a synonym for crypto and is the only one that has a serious chance of being used. There is one exception to that, a site that only accepts one coin and it isn't bitcoin, more on that below.
Why should you spend Bitcoin on Cam Girls?
That depends on your perspective but if you believe in the future of Bitcoin as something that will improve privacy and security then you have to use them, not just hold on to them.
Is Bitcoin a change in the whole fabric of the economy, or is it a Tulip-bulb bubble?
If nobody plants those bulbs, and nobody spends those coins, then it hasn't much chance of ever having a benefit to the economy or move the economy to a modern level of technology based on privacy.
TL;DNR – Best Bitcoin Cam Girls Choices
Just want to go spend your bitcoins on girls right now and don't want to read the details?
But if you have the time, read on for all the details.
Adult Cam sites that Support Bitcoin
There is a long list of sites that should, have or are suspected of supporting Cryptocoins, and below is what I've found out about how to work each one. Jump right in and check out each one yourself, or scroll down for the details on each.
---
Xcams.Com: European Cryptocurrency Girls
Another European site, XCams provides a range of payment options and good support for cryptocurrencies via the Coingate payment gateway.
To use it just click the add coins button and choose the Bitcoin symbol, though actually you can use many different kinds of coin.
This takes you to a Coingate confirmation page where you can choose your type of Crypto, Despite the Bitcoin logo actually you can select a range of different cryptocurrencies at this point.
Xcams.com is very upfront and clear about how much spending gets you how many tokens, and breaks down for you the way in which larger purchases lead to a lower per-token cost.
The smallest package which costs $9.99 means each credit is costing you a quarter, literally $0.25 per token as that basically $10 gives you 40 tokens.
Buying the larger pack of 1000 tokens costs $200, minus a cent, and that means each token is only 20 cents. It isn't a huge discount but if you are buying regularly then it adds up and makes it worthwhile buying in bigger packs.
Whatever way you use to pay for your tokens, and Xcams.com accepts VISA, Mastercard, PayPal, Paygarden, and Skrill as well as Coingate-supported cryptocurrencies, the price will work out the same. In the end, it comes down to whether you care enough about the privacy and safety of crypto and whether this is worthwhile.
Xlovecam: Dutch Girls take Bitcoin
XLoveCam is a medium-sized European site operating out of the Netherlands, and they are a well-developed user of Cryptocurrency. Unlike any of the other sites mentioned here, they accept cryptocoin payments via their own gateway, or at least it appears to be theirs as it doesn't seem to provide services to any other sites.
Also novel at this site is that there are no hard to understand tokens or credits, prices are all simply listed as dollars. You load your account at Xlovecam with an amount of money, then you spend it on the models as you like. You can load your account with a variety of different techniques that give you not just choices but safety as well.
Xlovecam.com payment options include:
Credit Card – either via CCMedia or via CCBill
Paypal – via Epoch
Paysafecard
Crypto – it says "CoinPayments" but that isn't coinpayments.com, perhaps it was before, but now it goes to their own system
The options vary a bit depending on what country you are coming from geographically but there should always include Credit Card and Cryptocurrency. The fact that blockchain payments work anywhere in the world and are truly international is why they can offer them to everybody.
Each different payment method has a different set of package sizes available. And here the fees are clearly shown in that you are, for example, loading $23 into your account but have to pay $25. The difference is the fee.
Different payment methods have different minimum and maximum amounts, for cryptocurrency payments it is $23 to $190, not including fees, which is about in the middle. The smallest packs of $9 or $10 can only be bought using Paypal or credit cards, while the largest spend of $300 is via PaySafeCard, but that only gets you $267 into your account, a particularly bad rate.
If you stick to crypto payments then it doesn't matter which coin you use, the options and the fees work out about the same. There is no SegWit or Lightning Network here so you'll be paying to a legacy "3" Bitcoin address or equivalent on other chains.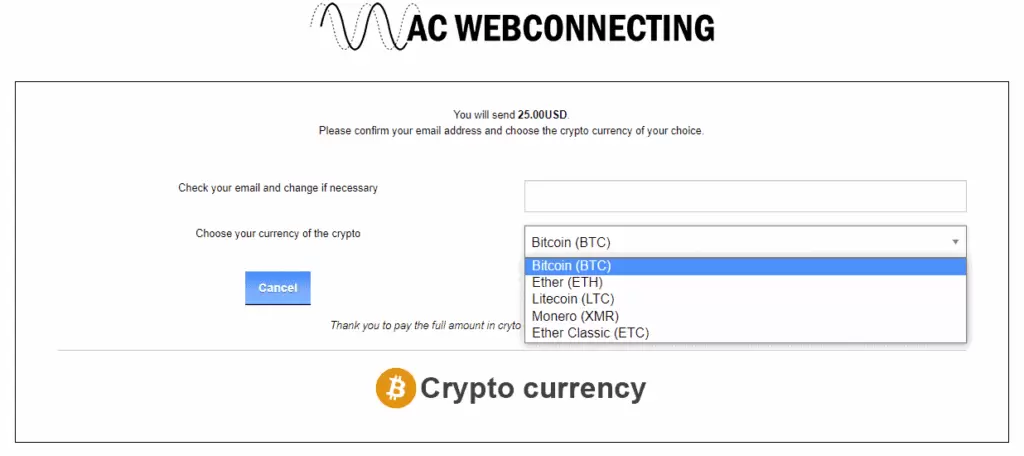 There are only these 5 choices for coin type, but that will cover most needs. The email address is mandatory and you should notice that at this point you have moved from the xlovecam.com domain to the acwebconnecting.com domain. This third party seems to only be used by Xlovecams so it is probably an in-house processor, regardless of that you should note that you are having to provide your email address to them.
Finally once everything is chosen you get the payment address.
At this point, you scan or enter the address and send the indicated amount of coins. It won't be credited to your account until the transaction has received enough confirmations, so that could be a while depending on the fee you attached.
---
Lovense.com for camgirl toys, equipment and remote sex toy apps.
Want to support your favorite cam girl with a new Lovense Lush or even a fucking machine? Want to use a toy on yourself for 2-way play?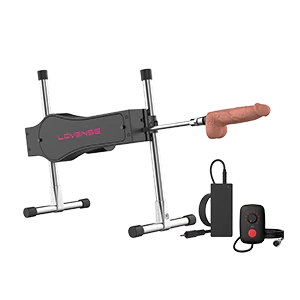 Then you are in luck because Lovense.com now accepts cryptocurrency payments.
You can choose between Bitcoin (BTC), Ether (ETH) or Tether in transactions handled by a crypto gateway.
---
Bongacams.Com : Bitcoin Discounts of 23%
Bongacams allows the purchase of tokens using a variety of Cryptocurrencies, all via the Coinpayments.net payment gateway system.
To buy using Bitcoin or another cryptocurrency you should click Buy Tokens and then select the Crypto option.
Select the Cryptocurrency option
Select which coin type you want to use to pay with, it defaults to Bitcoin but you can select from many other common choices including Ethereum and Dogecoin, etc.
Specify how many tokens you want to buy, the allowed range is 40 tokens to 20,000 tokens then click the green Buy button
The actual transaction takes place on Coinpayments.net which is a crypto payment gateway.
There is a lot to unpack here but the key parts to watch out for are:
The amount of BTC, in this example, is not identical to the amount on the previous screen. It is very close, but not exactly the same, I presume the extra is fees.
Total confirmations required is only two (2), which is rather low. A more typical number is 3 and 6 is used for larger transactions. As you are sending a small amount this isn't a concern.
This is not Lightning Network, so the payment is going to be longer, slower, more expensive, but also more secure.
A QR code and also a Send to address which starts with a "3". It doesn't have a "bitcoin:" html link though so you can't just click on it to pay with a desktop wallet.
The "Seller" is the user at the gateway with who you are actually doing the transaction with and is not to the "Seller Email" which with bongacams.com support. You can click the 100% beside the seller ID to see how reliable they are.
Once you have sent the Bitcoins to the address specified then they will be loaded into your Bongacams account as usable tokens. It will take 20 minutes for this load to happen due to those 2 confirmations on the BTC blockchain.
Is this an efficient way to buy tokens at Bongacams? Generally yes it is, though it depends a bit on how much you are buying, and how you are comparing it. If the comparison is with credit cards and you are buying small amounts, then BTC is a great way to buy Bongacams tokens.
Lets see how that works.
The smallest purchase by card is 1.99 Euros or about $2.23 depending on exchange rates. That gets you 26 tokens in a special offer, or each token costs eight and a half cents ($0.085).
Buying the smallest quantity you can using cryptocurrency, which is 40 Bongacams tokens, the cost to you will be 0.00008 BTC, which at the time I tried this was worth $2.71. That works out to each token costing just over 6 and three-quarter cents or $0.068.
A 23% discount

Example only: Actually discount will vary at times, calculate it to see what you are getting
Getting your Bongacams tokens for 6.8 cents each instead of 8.5 cents each is a 23% discount, well worth having even if you don't consider the privacy advantages of coins.
This doesn't apply to all purchase sizes though, if you compare the largest credit card purchase against the largest bitcoin purchase then the card comes out slightly cheaper.
All the Bitcoin purchases work out to the same per-token cost, but credit card deals get cheaper as the amounts get larger. If you are buying the large credit card packages at $74.99 a pack for 1,480 tokens (including special offer bonuses tokens) then it works out being even cheaper, just over 5 and a half cents a token.
If privacy matters to you that may still make Bitcoin better. Another thing to consider is that the maximum purchase size for coins is much larger. Using crypto you can buy 20,000 Bongcams tokens in a single purchase. That would cost 0.04 BTC though!
Choose wisely and buy your tokens efficiently and securely.
For small or medium-sized purchases Crypto is clearly the way to go.
For small or medium-sized purchases Crypto is clearly the way to go. Be it BTC or ETH, or any other coin really, the appeal of just getting stuff cheaper is clear.
Large buyers may want the small discount benefit from the largest credit card packages, it is about a 14% discount compared to Bitcoin, but are you willing to sacrifice privacy for that?
If you are a serious spender at Bongacams and want to just let the overhead of buying tokens be less of a bother then the larger Bitcoin purchasing amounts, as much as 20 thousand tokens, makes it a clear winner.
Find out more about how you can spend your Bitcoins at Bongacams by clicking the button and signing up.
Bimbim : Bitcoin for privacy
BimBim is the new creators' site from the makers of LIveJasmin, you'll recognize their red-heavy design, and it of course offers access to live cam s as well. As it supports Coingate as a payment method you have plenty of different crypto choices for buying credits there.
Using the Crytpocurrency gateway Coingate you can pay with Bitcoin, Ethereum and more than 50 other altcoins. XRP is one of their preferred options.
First you have to choose how much you want to buy. The minimum order is 4.99 Credits which has a nominal cost of $10.99, then click to go through and pay for them at Coingate.com.
This is where you choose what kinds of cryptocoin you want to use. Depending on the amount you want to spend some of the options on this screen will vary. For example, there is a limit to the size of the transaction using the Lightning Network, you can't spend too much, while for a smaller order some coin types are not supported.
For the basic case of a small purchase using Bitcoin on the Lightning Network there is no issue.
The price for buying tokens at Bimbim is about the same regardless of how you buy them. It doesn't matter if you buy with fiat via a credit card, using their own card processing, or via crypto coins.
A small pack of 4.99 credits costs around 0.00032835 BTC, or $11. The same price of $10.99 using a Visa card gets me the same number of credits unless there is a special offer that gets you a bonus.
The bonuses are quite significant, bumping the number of tokens you get from 4.99 to 7.49 for the same $10.99.
Bimbim offers some bonuses with cards, but they are not available when buying via Bitcoin.
This makes cryptocoin purchases at Bimbim really only worthwhile if you are mostly concerned about privacy and security. Even if you have Bitcoins ready to spend it would make more sense to deposit them in your debit card and pay from there to get the bonuses.
Camlust is a pro-privacy and safety focused site so it isn't surprising to find good crypto support here.
As they are more an enabler for Skype Cam Girls rather than a cam site like most of the ones mentioned here it is necessary for them to explain the steps on how to use the system.
It comes down to :
Add just to your account to reveal all Skype ID's and pay-per-minute
Go to a profile and click the CHAT button and discuss details
Call the model on Skype and you will be charged per minute. You can also prepay the model for the time and price you've discussed.
When you want to add funds click the button and walk through the options.
First, specify the amount, there are buttons for $10 to $300 but you can actually enter any number you want from 10 to 500.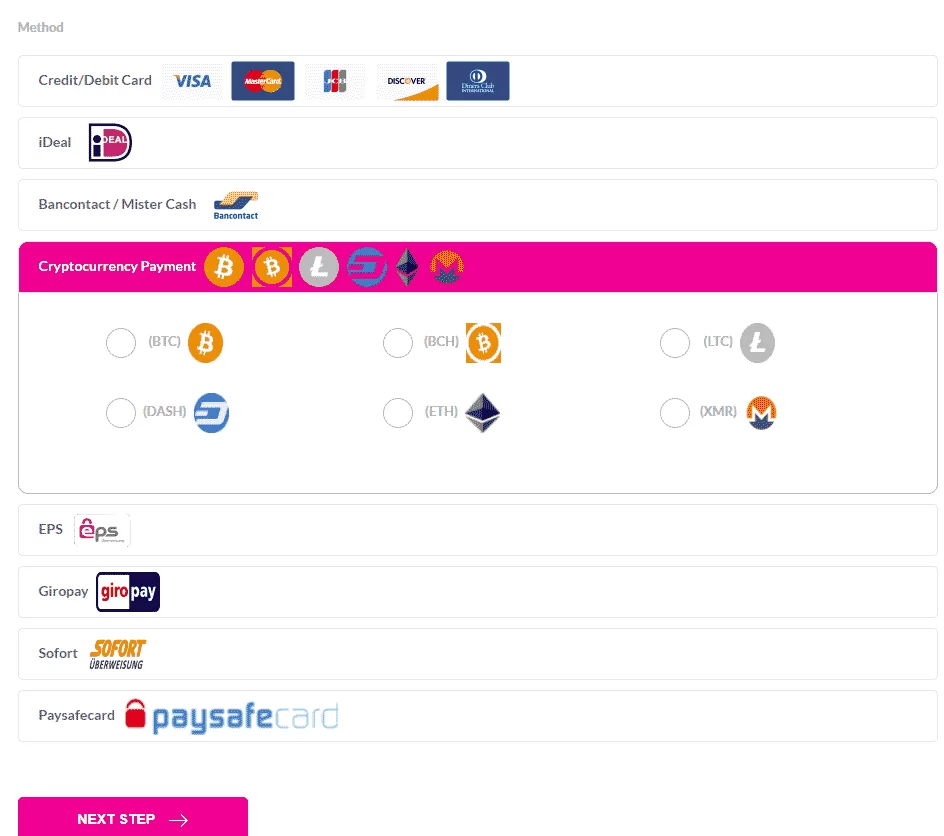 Select the Cryptocurrency Payment option to have it expand and show the choices. All the major ones are here: BTC, BCH, LTC, DASH, ETH, and XMR.
Click "Next" and it takes you directly to CoinPayments.net with the same confirmation screen as for Bongacams.com above.
One small difference is that the Seller is "camlust" which is a bit clearer.
If you're not comfortable with that "99%" rating, then click through and you can see that there is a history of many successful transactions. The less-than-perfect score seems to be a couple of customers who got confused, not surprising given how new Bitcoin is to most people.
While looking at the feedback you can see several interesting things, first of all, that Camlust started to use this system to accept Bitcoins as soon as they launched in 2018, which is a long time ago by crypto standards, and that the usage has been steadily going up.
Too soon to see if the Covid19 lockdown is going to be good or bad for the use of Bitcoins
Just counting the number of items in the feedback list you can see steady growth. Strangely it stopped in the last quarter of 2020, and as this graph was taken in Jan 2021, it is too soon to see if the Covid19 lockdown is going to be good or bad for the use of Bitcoins on Skype camgirls sites in general, or specifically for Camlust.
What you can come away with here is the view that Bitcoins are a small, but steadily growing, way for payments to be made.
Increasingly cam girls, particularly independent Skype cam girls, may want to take Bitcoins directly.
But for the many who would rather go via a trusted third-party site to organize things, then Camlust plus coinpayments.net is a great option.
Chaturbate : 11% discount for Bitcoin
Paying for Chaturbate tokens using bitcoin is straightforward and as it works via CoinPayments.net you have a choice of a wide range of coins, not just Bitcoin. Click the Get More link next to your token balance and you get these options of different ways to purchase tokens.
Epoch is the default, a typical credit card processor, but you can also choose CRYPTOCURRENCY, and then there is a long list of choices.
Say how many tokens you want, the minimum is 100 and the maximum is 20,000. Look out for the estimated cost in crypto, but that's just an estimate, not the final value.
Select the coin you want, the default is Bitcoin (BTC), and then on the next page is the checkout.
The checkout page is at coinpayments.net so it has the same set of options as described above.
It is good to see that "100%" there, and if you click through to see the details you'll find that Chaturbate has been accepting Bitcoin via this system since 2018.
Not just for a long time, but they have had a very large number of transactioins with only a very few problems.
There are so few complaints I can't find any specific reason for them, but experience says that it is probably due to the occasional delays in processing that Bitcoin payment suffer from.
Even though CoinPayments accepts only two confirmations, which is quite a low threshold, they will take at least 20 minutes and maybe longer. This isn't great for impulse buying and why the Lightning network support of cam sites that use Coingate.com such as Bongcams is an advantage.
Buying Chaturbate tokens with Bitcoin is cheap, it works out to be about $0.08 or 8 cents per token. This compares favourably with buying via Credit card, which costs about 9 to 10 cents or Paypal which is 10 to 12 cents per Chaturbate token.
Only wire transfer is equally cheap, as that costs exactly 8 cents per token. Not including any fees your bank may charge.
Paying 8 cents instead of 9 cents is an 11% discount
If you are planning on spending a large number of tokens on tipping broadcasters at Chaturbate then using Bitcoin is a cost-effective way to do it. Paying 8 cents instead of 9 cents, as you would with a large credit card purchase, is an 11% discount, well worth having.
If you want to go ahead and try spending your Bitcoins at Chaturbate then click the button below, and don't forget to look out for me there!
Flirt4Free : Use Forum Payfor Adult Friendly Crypto
At Flirt4Free you can click the big BUY CREDITS button to choose how much you want to buy but look down at the bottom of the choices to see how to switch to Cryptocurrency.
Flirt4free supports a range of different payment options, but here we are interested in the Cryptocurrency option.
The package options are almost the same, but the free 120 credits for signing up has gone. You get free credits for no payment only if you are using a credit card, that's the bonus for giving over your contact details. A plus and minus of Crypto is that there are no credit details to give, and so you don't get any bonus for that.
The packages you can buy are all the same as for other payment methods, including the free bonus credits which are a special offer. Once the special offer is over then the pricing will all be the same.
If you don't count the free credits then every purchase at Flirt4free costs you 11 cents per credit, regardless of how you buy it. There is no discount for buying with crypto, but also no penalty, and no discount for buying larger quantities.
Payment was previously handled via a new Crypto payment processor that focuses on Adult entertainment, "SpankPay". But now is handled by Forum Pay (forumpay.com) so the screen shots below are wrong, but the idea is the same.
With forum pay the choices of coin are:
Bitcoin
Ethereum
Litecoin
Bitcoin Cash
USD Coin
House of Mandela Token
ProperT
Dash
Tron
Tether USD (ERC20)
Tether USD (TRC20)
Choose the coin type you want and you get immediately the price and the payment address.
The price reflects that seconds conversion rate between USD and the currency you have chosen, there are no deals and no additional charges or fees.
All in all this is a perfectly clean and simple to use implementation of accepting Crypto coins for camming credits, it works easily and has nothing special to see.
If you would like to check out Flirt4Free and try spending some of your coins there then click the button:
Livejasmin is one of the biggest choices of cam sites out there and it offers good support for a variety of different cryptocurrencies. They are using the CoinGate payment gateway which means you can use a lot of different ways to pay, all the major coins such as bitcoin are supported but also a lot of less common ones as well.
To get started with buying Livejasmin credits you need to notice the choice for switching to Crypto which is a little hidden under the Payment Methods screen.
First choose to get some credits:
Then before you select the amount of credits you want find the butotn to switch the payment method.
The gives you a lot of choices,
Yes, although Bitcoin is the only option mentioned in the LiveJasmin FAQ when you get to the checkout it is using Coingate and hence you can use Bitcoin, Ethereum or 50+ more altcoins.
Read the section above about Bimbim to know more about how Coingate works.
You don't get any discount or from using Cryptocoins at Livejasmin, in fact, it limits the largest and smallest amounts you can buy. Using a credit card works better. Whether you are buying Livejasmin credits in small amounts or the recommended packs you will end up paying more when going via Bitcoin.
One token costs you $1.39 if you pay by credit card for a small package, but $1.50 if you buy using Bitcoins at coingate.com. That is 8% more expensive compared to the credit card.
When buying a the largest package of credits available it is even worse, via credit card they cost $1.06 each, but via Crtocoin purchase you'll pay $1.20 each. That's 13% more expensive.
Is it worth 8% to 13% more to have higher privacy?
It seems that LiveJasmin doesn't want to encourage people to use Crypto, or maybe they are deciding to charge a premium for the higher security and privacy that Cryptopayments afford? Is it worth 8% to 13% more to have higher privacy? Whatever the reason you'll need to be concerned about cryptocurrency benefits more than you are about optimizing cost if you are to get your camsite Bitcoin credits here.
SkyPrivate.com : The original for Skype Girls
SkyPrivate has been organising private cam shows using Skype since at least 2013 and their system today supports a wide range of features, including payment via crypto. They are the only cam site that is listed as a on the front page of SpankPay.com, the new and adult-specific cryptopayment gateway.
Creating an account there is easy but the steps do need some clarifying so they make it very clear how you need to go about making things work.
Once you have created your account, specified your Skype ID, and verified your Email then you'll need to Add Funds.
From the Dashboard of your account you can choose Add funds and then there is a long list of possible payment systems.
There are all the usual options, and a few more besides. Credit/Debit Card, Giropay, iDeal Pro, Mister Cash, Sofortbanking, PaySafeCard, Paxum, Bitcoin and Crypto (BTC, ETH, etc).
But wait! Lets zoom in on that a bit.
Bitcoin and Crypto are listed as separate items. What's going on here?
Actually this is easily explained and makes a lot of sense. For the most common crypto option which is Bitcoin the SkyPrivate system can accept the payment directly. Lets take a look at that.
First choosing to pay $100 it can be either "Crypto" or via "Bitcoin". What happens with "Bitcoin"?
You get this page:
There is an automatically generated P2PKH or legacy invoice address which any wallet will be able to accept. The amount of tokens to send is calculated in real time, it doesn't say which exchange rate is being used but it seems to be slightly worse than the Google quoted rate. At the moment this transaction was done I googled "convert 0.0028930158 BTC to USD" and the price came out as $101 and change, not just $100. That's only 1% diffrence though so not significant.
If that is paying directly to SkyPrivate with Bitcoin, what is the other option of "Crypto". Well that is a link to the adult-friendly crypto payment gateway SpankPay.
Doing it this way adds a charge though.
If you select the minimum amount of $14 at SkyPrivate then when you get to the SpankPay page it has become $14.70.
For an amount of $100 at SkyPrivate the SpankPay invoice is $105, which converted to 0.0029861 BTC, which is about 5% more than you would pay via direct payment to the SkyPrivate address.
To use another coin instead of bitcoin then you'll want to go via SpankPay and whichever one you choose there will be an appropriate adress with QR code.
As models at SkyPrivate are charging in dollars it makes sense to get the most dollars for your dollars.
If you pay via credit card and specify $100 then you get $100 in your SkyPrivate wallet and a $100 charge on your card.
With Crypto it is more confusing and you have to pay attention to the exchange rates. In a way this is no different than if you are paying at a site that uses any other currency, many European sites charge in Euros and the same concern appliees that you need to watch the rates.
Using SkyPrivate to arrange Skype cam girl private shows is all about cutting out the middlemen, while at the same time still having some protection for both parties. In this regard the ability to pay Bitcoins directly to Skyprivate is a big plus, it is one step away from paying a model directly with coins. Does that middle man make it worthwhile the extra charges? That depends on your personal risk aversion level. With Skyprivate you can choose the number of levels that you are comfortable with.
Check out SkyPrivate and set up an account, it is free and you don't have to make a deposit of funds until you are ready.
Strip4Bit.com: Fully crypto: Only Bitcoin payments
In some ways, this is the ultimate Bitcoin cams site. Unlike the other sites listed here the payment to models using cryptocurrency isn't just an option, it is the only way possible.
Whoever designed this site is obviously very privacy and security conscious, that's evident by the way in which you can use the site without giving any information about yourself at all. You don't even have to provide an email address or user name.
Notice here the option to sign in using a secure hardware wallet, the TREZOR.
As long as you can send Bitcoins to the site, then you are able to use it to browse the Bitcoin cams models and do live video chat with them. The Bitcoin address is specific to you so if you send money to that address then it will end up in your balance and you can spend it on any of the girls.
If this all sounds extremely secure and private, it certainly is by-design.
So what's the catch? There is always a catch.
The small downside here is that the models you can see on this site are exactly the same as those on another site, which also accepts Bitcoin and a range of other payment methods. This leads to the possibility that Strip4bit is merely a skin over the top of that other site, the very well established German site Visit-X.
Although the duplication of models with that site is unexpected it doesn't mean that Strip4bit has no value. In fact, the added privacy and anonymity of the site design is important. And even more useful the flat-rate pricing offered by Strip4bit can be very economical.
At a rate of 0.05 mBTC per minute, the price is actually lower, depending on the exchange rates of course, than the exact same models at Visit-x!
If you care greatly about anonymity or have Bitcoins to burn anyway, and like German girls, then Strip4bit is hard to beat. Yes, pretty much all the models here are German. If your preference is for another coin then you are out of luck here, when they say "Bitcoin" the site is not using that as a synonym for cryptocurrency, it really is Bitcoin and nothing else.
Stripchat.Com: Buy large packs of tokens with Bitcoin
Stripchat is one of the larger new sites, it has been constantly updating with new features, keeping the best of every other site, and inventing a few new things as well. Therefore it isn't surprising that they also let you use Cryptocurrency to buy their tokens.
"Indeed, both users and models are more actively using Crypto as their payment methods. " said Max Bennet, VP of New Media, Stripchat. "I assume that it is also because Cryptos are becoming more reliable while adapting to current circumstances. Speaking about the numbers: we see a 4x time increase in the number of transactions and sales value with Cryptos done from the beginning of the year 2020. Moreover, around 10% of all active models to Stripchat are using Cryptos as their payout methods."
Along with a Credit/Debit card and Skrill the Crypto choice is the third one when you hit the green Buy Tokens button.
Then select the Bitcoin, Ether, etc payment method and the size of the package of tokens you want.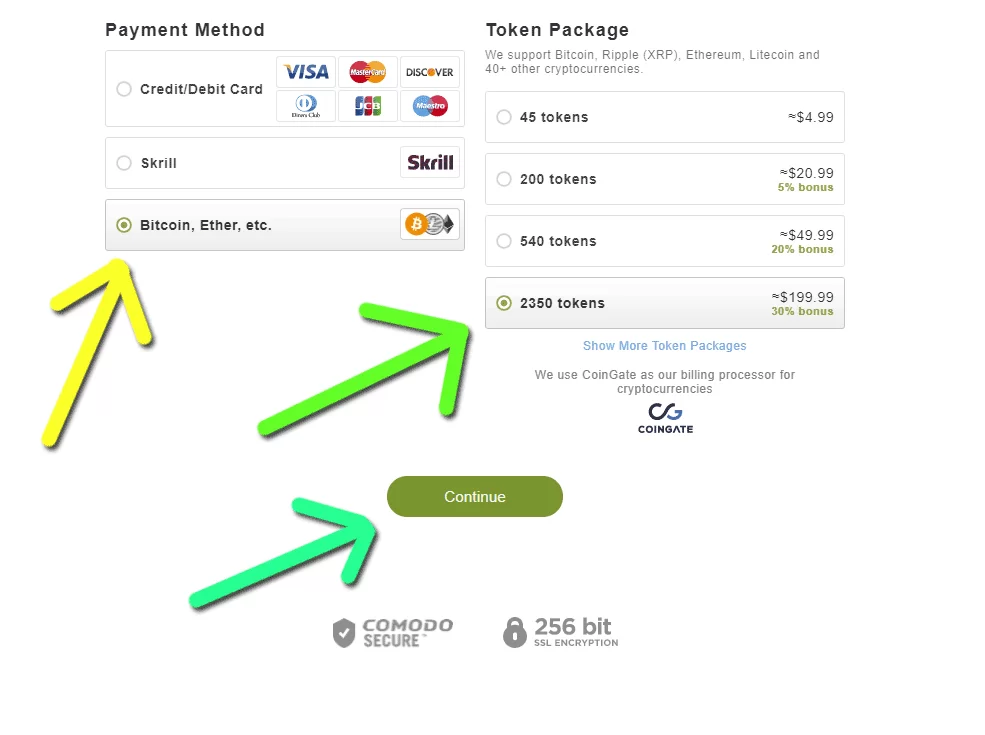 That takes you to the CoinGate interface where you can choose your type of coin. While defaults are Bitcoin, XRP, Ethereum, and Litecoin you'll also find a lot more if you choose "More currencies". If you choose Bitcoin or Litecoin then you have the option to go Lightning Network, but that is off by default.
Optionally enter an email for a receipt and then click Pay.
This brings up the final screen with the payment address. At that point, it is over to you to use your Bitcoin wallet to send the money to the address before it times out. As there are 24 hours to do it that shouldn't be a problem.
A few things to note here before you start using bitcoin cams at Stripchat.
CoinGate would rather you didn't send from an Exchange but instead used your own wallet.
They will wait for the transaction to be "fully confirmed" before they hand the money over to Stripchat. But it doesn't say what they mean by "fully", is that 6 confirmations? If so that means an hour, remember that each Bitcoin blockchain confirmation takes at least 10 minutes. Longer if the network is busy, and there is no way I can see in this interface to offer a higher fee to get priority at such times.
Down at the bottom of the screen in a very small light font the service fee is mentioned as is the exchange rate.
Buying small packages of credits for Stripchat via Bitcoin works out at the same price as buying by credit card, larger packs too, if you want to go all out and buy a lot of Stripchat coins then that is something which is allowed via Bitcoin but simply isn't an option with credit cards.
I guess that is because Bitcoin transactions can never be reversed or charged back, so they are happy to let you buy as much as $5,000 worth of tokens in one transaction, if you have the tenth of a Bitcoin that is required to pay for that.
Cam Sites that Accept other Crypto but not Bitcoin
ImLive.Com: Pay with Puma (PMA)
The well-established cam site ImLive.com does accept crypto payments, and indirectly also Bitcoin. If you are a keen user of cryptocurrencies then you'll certainly appreciate this option, but perhaps wonder why they don't accept it directly.
Instead, you have to use a new token called Puma (PMA) that launched in 2018, and to get that you'll need to use an exchange to convert other coins or fiat to Puma according to the documents at Imlive.
First click the link to show that you want to get more credits.
On the screen for choosing the package size there is a small button in the bottom right offering PumaPay.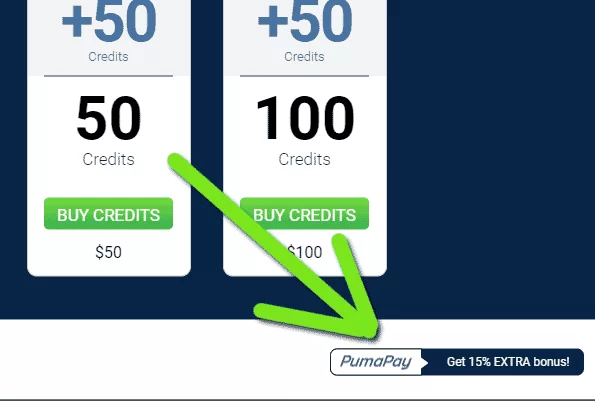 When you choose this option you get more bonus credits added to your purchase, and a quotation in PMA.
If you click the link to get some PumaPay tokens it just takes you to a help page that explains that you will need to use an exchange to convert some other coin into PMA. I'm not sure why you can't do that via Puma itself but there you go.
Click the BUY CREDITS button to be taken to the Puma Pay page which again quotes the price, though with a couple more digital of decimal precision!
One more click and you are finally at the QR code for payment, and here is where you need to have the PumaPay app installed and confirmed on your phone.
There doesn't seem to be any way to use the website to create or manage your account, and the app will require both an email address and a mobile number to create the account.
It is all quite a lot of overhead to create a wallet that probably isn't that useful in any other situation. Given that the Google Playstore says this app is only installed about 10,000 times it is hard to see this payment path being very commonly used.
If you are interested in new things and want to give this a try then visit ImLive and try it out, the 15% discount is certainly worth making some effort.
Swag.Live: Chinese CamGirls with Mithril (MITH)
This Chinese only site is associated with the Mithril (MITH) token, but exactly how isn't described in any of the instructions on the website.
if you are a member here you can talk to customer support and use Mithril tokens to buy the in-house credit called "Diamonds".
As it is unlikely that you have any of these tokens the support is really very limited, and only worthwhile if you really want to use a Chinese website using crypto.
If you go to the official Mith website, Mith.io, then the Swag system is listed as a partner.
Sites that are working on Cryptocurrency but not yet ready
Cam4.com
Cam4 told me that they will begin to provide Bitcoin as another payment option and that they are in the process of getting it set up. They see the advantage of Crypto payments as that there is less chance for fraud. At the same time they feel that there will still be a long time before this payment option is adopted by users as they have noticed that if there is an option for credit card payment, users still prefer this option because that is what they know and trust.
In the longer run, Cam4 doesn't see Bitcoin payments becoming 10% of the business in the next year but they tell me that it is something that has been "marinating" for some time and so they would like to have it setup as a back up plan.
Soulcams.Com
Although Soulcams previously stated they had cryptocurrency they don't seem to have it working at the moment.
It is in their plans though and support indicates they are currently working on integrating it now Look out for news about them coming soon.
Meanwhile you can still use the old Fiat ways of buying credit.
Cherry.TV soon to Launch
Still in development this bright and modern site is planning to support Crypto, but is still in Alpha testing phase. At the moment they need model signups so sign up as a model here. The plan is that models will be able to receive payments in Bitcoin as well.
Sites that have given up on Cryptocurrency
And finally, a short list of sites that tried to or did for a while support crypto payments, but no longer do so, either they stopped accepting that or the whole site gave up.
That doesn't mean that crypto was in any way a part of their demise, lots of sites try to be a cam site and give up after finding out how difficult it is to manage the chicken-and-egg dance between viewers-and-models.
SpankCams.Live
Another attempt to be crypto-focused cam site, it closed in 2020 even though it was all Bitcoin Cam Girls.
The biggest name was http://spank.live/ which was to be a showcase for the Spank blockchain technology in a cam site, however, like the great majority of new cam sites, it wasn't able to get the number of models and viewers going so it was shutdown.
The idea behind Spank has evolved into SpankPay which is now the crypto payment gateway for several other sites listed above including Flirt4Free and SkyPrivate. They are also encouraging cam girls to sign up directly to accept Bitcoin and other crypto coins via their wallet system.
Xotika.TV –
Was supposed to use only cryptocurrency, and it shut down in 2019.
They used to support bitcoin payments, but seem to have given up now. It is all fiat and card based payments today.
Used to offer Bitcoin payments but as of 2021 does not any more.
Live house cams accepting Bitcoin
Similar to a cam girl site, but without the interaction.
Voyeur-House.Tv
Voyeur House TV, which is a live real cams type of site and not interactive chat, accepts Bitcoin payments. At least it says so prominently in a banner across the payment page, it even offers a 10% discount for BTC payments.
On the payment screen there are Verotel or PayPal, which are all credit card based system, and BitCoin.
Updates and Comments
Do you have any additional information to add here? The Crypto world is fast-moving, even more so than Camming which isn't exactly static either. That means whatever is written here will soon need updating.