Stripchat is arguably the leader in the choice of VR Cam Girl sites now that XVR.Chat is offline. If you want to get that 3D real-life experience of really being with her, then VR camming is the way to go and Stripchat is the site to find her.
Previously they were using the gizmovr.com VR browser and player to implement their VR experiences
But they have announced a shift to in-house technology instead of using gizmovr.
That has changed the list of supported devices, today if you want to view the Stripchat Cam Girls in VR you are limited to using one of these three choices.
Oculus devices: Quest & Quest 2, Rift
Samsung Gear VR
HTC Vive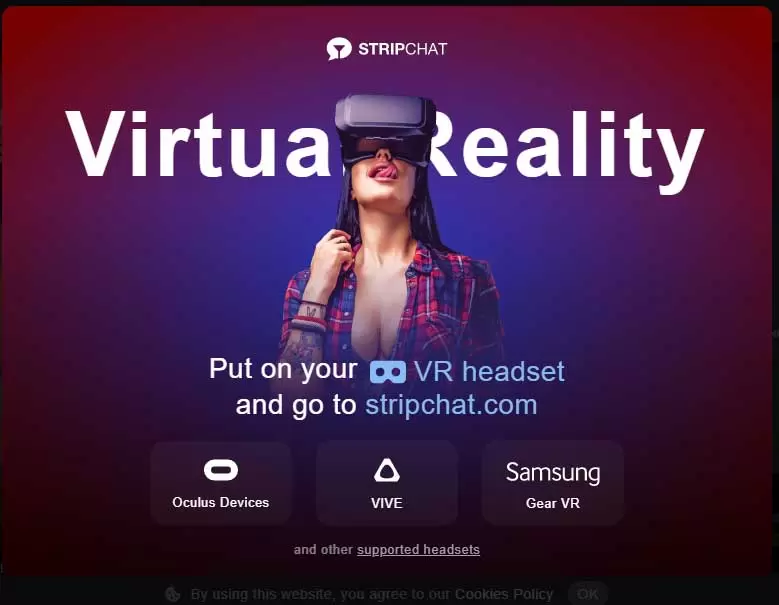 What's missing from this list? Previously you could have used the basic Google Cardboard or compatiblehardware, but that isn't on the list anymore.
Not that anybody would really use Cardboard for a real 3D experience, but it did let people try out the idea for a low initial investment, and decide if the idea was good for them.
What's new? The Oculus Quest is now compatible with Stripchat and will connect with the site using just your regular web browser.
The video feeds for VR at Stripchat are in 4K and with their low-latancy option are close to real time. It isnn't quite a Skype call, but close enough to have a conversation with your model.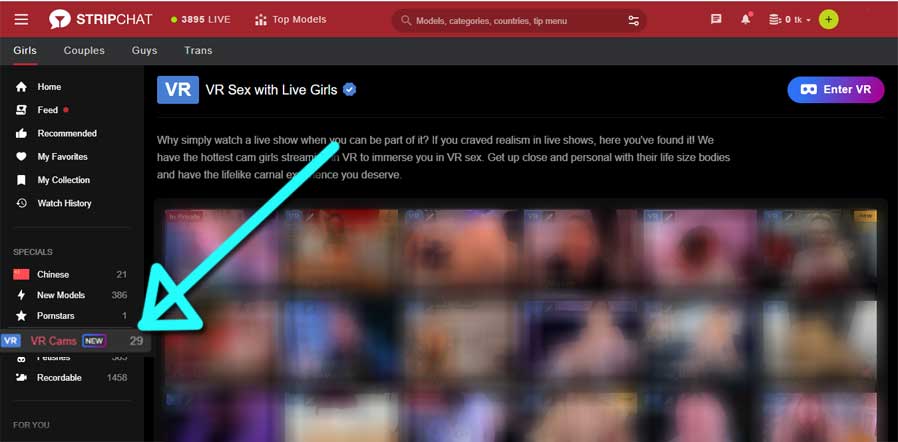 Check out the Stripchat VR section or browse the whole site.
Visit Stripchat Read the Stripchat Review Post in the Forum Comment