Adult Webcam FAQ
News about Flirt4Free, Camcontacts, CumTV, imLive, LiveJasmine, Chathosts, ...
Read the Reviews
One of the few new success stories Chaturbate has followed the lead of MyFreeCams but taken it a step further, and in my opinion has really got something right.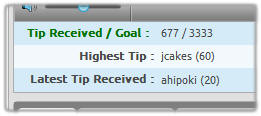 A very recent offering it only started operating in mid 2011 but has generated fantastic growth both in overall traffic and in terms of usage.  Jump started by free cams and some major prizes in the early months it has a cool combination of nice atmosphere, a professional feel, and smooth technology.
Camcontacts (not Camcontact or Cam Contact) is like a clone of iFriends (see ifriends review) by people (Exhibitionists and Voyeurs both) who didn't like iFriends.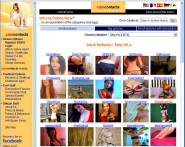 Although Camcontacts is now well established (started in Nov 00) – and probably building up on ifriends in terms of number of girls, it doesn't really seem to have the growth rate of other sites like Cum TV or stream mate.
New in 2012 and just now getting some traction BongaCams.com is a good looking site with quite a few hosts online.  They are running some promotions that make it a site worth checking out.
After making a big push in the beginning of the year to attract chathosts they now seem to be steady-state with around 15 rooms online at a time.  When you first visit the site it goes to big thumbnail page that says "602 models are currently available" which is misleading because that's total registered, not online.
LiveJasmin Review
LiveJasmin – now rebranded simply "jasmin.com" – (which I used to confuse with "JasminLive") is by far the largest live webcam chat site, at least measured by the number of viewers, and is probably leading on other measures like number of rooms open at any one time.
They have come a long way since the original site was done using the FireCracker video system but with their own look and feel but now it is Flash based like almost everybody else. The overall design is heavy on the red and could get a bit intense, alternatively, they have other sites called JoYourself and LivePrivates.com (but not the same as liveprivates.tv which is part of dxlive). Livejasmin and Joyourself seems to have identical girls but LivePrivates has some different chathosts.
read more
dxLive supports English, Japanese and Korean.  The links above should take you to the English version.
Unlike many American or European sites, more than half of the chathosts are Japanese and majority of them speak English so don't worry.   However, if you speak European languages like French, Italian or German, you may want to check out Spread4u.  Spread4u's models are mostly European so you can talk to them in your mother tongue.  Imlive also now has European language site with the whole site in that language, not just what the hosts speak.
ImLive, also called iamlive sometimes, is very similar to ifriends, like that site they have chat on all kinds of topics, with one corner of the site for "adult" stuff.  Guess which part has the most traffic!  Imlive continues to grow and is now  larger than ifriends was at it's peak and is up there with livejasmin and myfreecams from a pure size perspective.

imlive  has regular girls, not just pro-models, the way you know that is when there is a simple way for girls to sign-up with their webcams, then you know it is a place for the real amateur exhibitionists.
Today's Webcam Girl
I love to update this site with news about new webcam sites and really want your feedback! Tell me which webcam sites are good or bad, which webcams cheat and which don't, which cam sites have the best girls and the best guys! Includes both free webcam sites and those that need passwords, including "free password" and charged sites.
Want to be listed here?  Message me in the forum!
Give me Feedback!
ImLive has launched a new way for the cam girls to promote themselves. At the moment, the new models get to go to the top of the list sometimes as promotion.  But now, instead of showing the cam models on the "Live models" page by the popularity of the chat room or...
read more